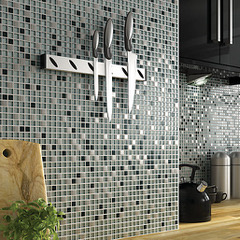 I was at a workshop on building new homes and we got to a contentious point about what was being planned.  I asked the room  (mainly architects and regenerators) if they would take the same action / design they were planning if this was not social housing. There was silence in response because most recognised the likely answer was no. I then asked if they personally would live next door to or above the facility they were planning and again the answer was silence.
Why oh why do Councils and Housing providers still persist in designing things into new social housing and estates that they would not dream of placing on a 'private' estates? The answer clearly comes down the fact that this would result in  a reduction in sale price whereas it is not seen as an issue in social housing. All too often there is still this unconscious perception that it does not matter with social housing because 'they' don't own the property.
I grew up on a council estate and am all too familiar with the snobbery and patronising behaviour that can be directed at social housing. Anybody who knows me will be aware of my complete antipathy for murals and mosaics which were the universal panacea for all 'deprivation' ills between the 1970's and 1990's. 'These poor people are deprived, lets give them a mural (and let them eat cake too)'. Don't get me wrong I am big supporter of public art, but I'm talking quality and well thought out work, not something  bad that marks you out as a 'deprived' area. How many murals and mosaics do you see on new 'private' estates …mmm… none! I like graffiti and a nice Gaudi mosaic but not as a marker  and I mean you too Banksy.
All too often on mixed new build estates I hear the term 'tenure blind' but it never is, the quality of the work surfaces, tiles and finishes is always just that bit cheaper in the social units.
A few things to consider:
Rent covers all costs in the same way as a mortgage does so stop treating different tenures differently
If it is not alright where you live why do you think it will be alright in 'social housing'
By putting a different financial value on social housing you are also putting a lower social value