My name is Jess Newcombe and I attend Kingsdale Foundation School. I  decided to apply to do a week's work experience as a housing consultant for Source Partnership in Hackney. Monday morning I didn't have a clue of what to expect. I wasn't sure whether I should be feeling optimistic or pessimistic about the upcoming week. I'd never before been given the opportunity to have such a detailed in-sight into the work of a housing consultant and into regenerating an area.
I wasn't sure about the time frame in which regeneration projects took place (I was extremely surprised at how long and on going it is). I didn't have a clue about the variety of tasks people working in this field would have to take on as a daily routine. They had all kinds of jobs to do, some correlated and others were completely different from the rest. The  tasks allocated to me involved: designing publicity; scanning documents; observing meetings; Attending the building site and sales office; observing  interviews to select architects to design the  new homes and landscape, and even door to door, hand-delivery of leaflets on the estates. I also helped at a community coffee afternoon hearing residents describe their experience and problems. On the last day I attended a disused office which is to be turned into a new community facility and saw how the design of the conversion and future management was being developed.
These p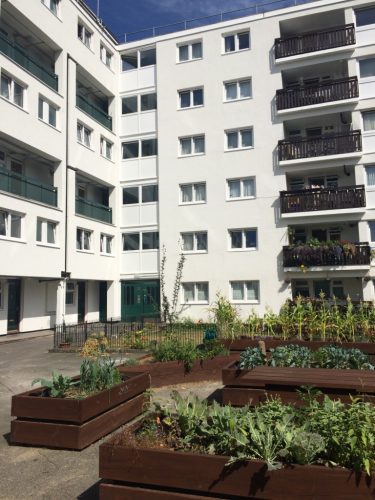 rojects don't only involve Hackney but there are also projects all over London boroughs like Tower Hamlets and Southwark. Not only are councils demolishing and then re-building social housing but they also re-vamp them and allow tenants to make improvements such as designing community gardens.
I wasn't expecting the  refurbished blocks to look just as good as the completely brand new housing blocks, but they did. This experience has allowed me to learn about the steps and guidelines that must be followed in order for these huge projects to run fairly smoothly.
My experience this week  will unquestionably have an impact on the way I look at social housing and the kind of personal comments I might think of when viewing certain blocks and estates. I have learnt some of the adjustments which can bring improvements to social housing.