With respect to the presenter, our session  with the committee members of  a developing tenant management organisation to seek to negotiate the contents of their management agreement with their Council was not the most exciting prospect for a Saturday.  A view obviously shared by some absent members.
However, aided by a presentation referencing real life experiences and a small, fully engaged group of participants: the event was not only informative but stimulating and yes there were even some laughs. I was reminded of one of the reasons I started working in housing in the first place. A roof over your family's head is one of the most fundamental desires for anybody and, increasingly, a precious commodity. The investment made by society in trying to ensure every family has a home is very special in the UK.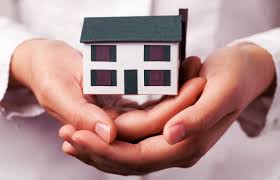 It can be pleasurable to be part of introducing a new tenant to their home – especially as housing applicants in the most need may have come from quite traumatic circumstances. Tenants at our event have lived in their council homes for up to 35 years and remain grateful for them.
Each potential problem that can arise in a tenancy involves a real human problem: repairs, rent arrears and benefit claims, debt, transfers, succession on death of a tenant, troublesome neighbours, their kids and their dogs – this session explored them all.
Watching this committee develop their ideas to make the experience of renting a home in their tenant management organisation something to be proud of and something they would value through behaviour was inspiring.  From the moment a tenant views their home on this estate, the tenant management organisation wants them to feel at home, part of a community.  However,  they will expect every resident to adhere to a good neighbours' code of conduct and tenants to pay their rent on time. In return they are determined to provide a best value service, protect the rights of quiet enjoyment and ensure that their staff provide compassionate support when needed. They'll go far.