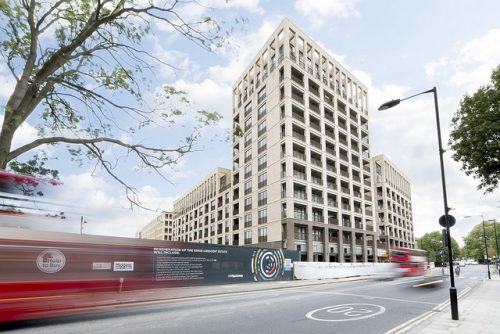 In the blink of an eye (well to be honest 20 odd years since the demolition of the original tower blocks Barkway  and Sandridge Courts) a new housing development has risen on the western horizon of Clissold Park. Known locally as Kings Crescent Estate and to recent incomers as Clissold Quarter, this marks the half-way stage of the regeneration first proposed by Hackney Council back in the 1990s.
My first involvement at Kings Crescent was as the consultant helping the residents association to set up a tenant management organisation in 1998. Quite quickly, once the regeneration began, the core of dedicated activists found themselves drawn into a process to improve homes on their estate. Resident Representatives selected a developer RSL partner thinking that it would all be sorted by the new millennium but it was not to be. Further demolitions (Westmill Court and Codicott Terrace, part of Weston Court and Lemsford Court) followed and the tenants from these homes were decanted into the retained blocks with a right to return to a new-build home. One tenant was unlucky enough to be decanted three times and several moved twice as proposals changed.
There were various incarnations of the regeneration, with the first phase being the delivery of new homes on the Barkway Court site in 2002. The Decent Homes programme was delivered to the retained blocks between 2009 and 2012.  Around  this time, the Council decided to become  the lead developer for its regeneration programme and in 2013 a masterplan for the new-build and enhanced refurbishment works was agreed.
Hence, what has happened since 2013 seems – to residents – to be incredibly quick, compared to what went before. As the Council welcomes new residents into the community,  Resident Representatives remind the landlord that it's only halfway through!
The tenants management organisation was put on hold in 2009 despite an overwhelming Yes Vote from the community, as the core of Representatives took on more of the tasks relating to regeneration and for a while I observed from a distance before returning as independent tenants and leaseholders advisor alongside HRS consultants in 2013 . When the lead advisor retired in 2015 Source Partnership was appointed to carry the baton.
When I started in the Estate in 1998, I stated that this was my last project I would finish before starting a family, a good job I didn't wait. My son has now started sixth form and the remaining activists from 1998 feel like my family.