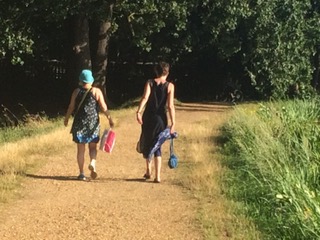 In the early part of this century  even before the halcyon days when there was a Tenants Services Authority ( who remembers them?), the customer or tenant or leaseholder were King and Queen. Landlords were keen to find out what their service users thought of them!
I spent a lot of time training both residents and landlords in the fine art of Mystery Shopping and getting them to ask meaningful questions that would actually deliver real opinions. Fast forward to today and very few landlords are using this tool or even worse are using a version that is so antiseptic it tells them nothing.
Why is this happening? I have a few theories.
Too truthful
Good Mystery Shopping actually tells you.in real time, what your customers are experiencing. This can often at first be unpalatable. I spent many a feed back session, gently explaining that the written testimonies were what residents were actually getting when they phoned the call centre/used online services/visited the office. With support most landlords could learn to use this as a tool for improvement. Over time staff change and the skills atrophy so the strength and opportunity that 'shopping' offered got lost.
Deregulation
As the housing sector has become increasingly deregulated then there has been an associated reduction in the time and money dedicated to seeking resident's views. Good Mystery shopping which resulted in change  was real plus point for audit and could lead to better satisfaction ratings. Neither of these two carry anything like the importance they used to.
Cuts
Almost always the first thing to go with cuts (or the rent reduction which is the same) is any form of resident involvement. Unfortunately, Mystery Shopping  was seen all too often as an involvement tool. In reality, Mystery Shopping is cheap and effective quality assurance and service improvement.
Landlords, don't be shy find out what your customers  think by testing your service! With the increasing move into new sectors Mystery shopping offers real feedback. Some of the targeted 'shops' we have developed include:
The experience of new home owners, share owners and tenants when they move into new homes
How was the regeneration for you – learning lessons for new developments
Channel Changing – our experience of moving it all online
Any Mystery Shopping needs to be bespoke to the landlord and residents and will tell you how it really is!