Three years of pain (and why it's worth it)
Zoë Kennedy, Styles House TMO, styleshouse.org.uk, @styleshouse
After suffering the trauma of council organised major works, we finally decided we'd had enough and we were becoming a TMO. We'd thought about it for years, but it seemed such a big step and a lot of work, so we had always put it off for another day. Finally though, we realised the amount of effort required to get a good service from the council could be put to something positive.
There is no getting around it, becoming a TMO is long. You might think you can do it quick, but you can't. That isn't necessarily a bad thing though as there is a lot to learn. You won't just be running the estate, you'll be an employer running a small business with things like payments to the HMRC. That's pretty big and scary and you need to be trained in how to do it. What we found though, was that there wasn't anything we couldn't do and as a group we always had someone who had skills in that area.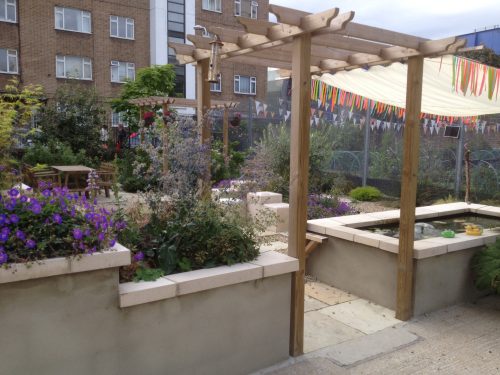 It's important to keep focused on why you are becoming a TMO and what you want to achieve. We had decided that it would be easier to be a TMO than fight with the council to get anything done and luckily the council kept reminding us of this every time a repair was needed. The most useful experience, however, was visiting other TMOs. We met people, just like us, who were successfully running their TMOs.  We realised that it didn't take any particular skill, just committed people and a good manager.
We also spent time picturing what our TMO would look like. We knew we wanted an onsite manager and a regular cleaner. Once we made the decision it was easy to come up with a structure and budget. We over estimated everything, which I think was the right approach as it meant we were cautious when spending money and managed to make savings which we have invested back in the estate.
It's also important to write as many policies and procedures as possible wile you are setting up the TMO. Yes it's boring, but you'll be thankful later when you are busy running the TMO that you don't have to write them. I am currently rewriting our disciplinary policy and really wish we had done it properly the first time around.
Finally, don't worry about conflict in your group. We had a lot of conflict and were (and still are) a very argumentative group. I would rather that we weren't but it doesn't cause any major problems and it's the reality of being democratic, you just won't all agree.